Buying antiques these doesn't require spending hours in the musty and dusty "Ye Olde Antique Shoppe." Instead, browse for almost any kind of antique in one of the many online marketplaces.
Dealers and Ordinary Folks Sell on eBay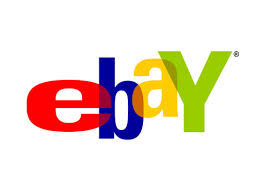 Everyone knows about eBay, of course. When it started, ordinary folks used eBay to clean out their attics and basements of items Grandma left behind. There are still people like that on the site, but now there are many professional dealers selling and the quality and size of inventory available has never been better.
You can find many antiques under the "Collectibles & Art" category, but you can also enter "antique" or "vintage" in the Search box and browse through the results. You'll find results in categories like Antiques, Collectibles, Jewelry & Watches, Home & Design. Shop for vintage fashion in the Clothing category.
You can bid for items, but many also have a "Buy it now" price. Sometimes the item's listing invites you to "make an offer." You can contact the seller with any questions about the item. Because sellers are not screened, check the seller's rating to see if their previous customers were satisfied.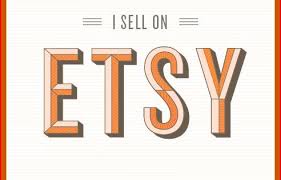 More Than Just Homemade Crafts on Etsy
You may think of Etsy as a place where crafters sell their homemade items, but you can often find vintage and antique pieces on the site as well. Select the category you want, and from the category page, filter for vintage. Vintage fashions can be found under the Jewelry and Clothing categories. The Art category has items like vintage paintings, posters, and pottery.
Etsy's search lets you filter by color, which is useful if you're hunting for an item to coordinate with your home design. There's no bidding here, though you can certainly contact the seller and offer another price.
Explore Memory Lane at Ruby Lane?
Ruby Lane bills itself as "The world's largest curated marketplace for vintage & antiques." Thousands of independent dealers list items in categories that include Fine Art, Jewelry, and Vintage Fashion. The dealers are prescreened by Ruby Lane to ensure they meet professional standards before they are allowed to open shop. The item descriptions on this site tend to be very detailed with the item's full history given.
High End Antiques from International Dealers
High-end antiques are common at the 1st Dibs site. Founded in Paris, the company originally featured dealers from that city's antiques market but has since expanded to include dealers around the world. Items are listed in categories like Furniture, Fine Art, Fashion, and Jewelry & Watches. You'll find almost every item has a well-known designer's name attached to it. Some items are marked with their price; others are labeled Price Upon Request.
Traditional Auction Companies Get Modern
The traditional auction companies Sothebys and Christies have an Internet presence these days as well. You can browse the catalog for their upcoming sales and bid online. While items are listed in advance, the sales don't extend over multiple days; bidding for each lot is available only for a limited time. The company's specialists review each consignment before it is accepted for auction.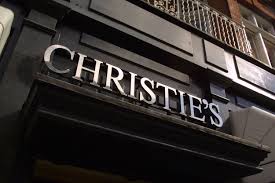 Sometimes You Do Need to Get to the Store
The Internet sites do have limitations on what they will sell. Most will not sell firearms, so if you're looking for an antique pistol, you most likely will need to visit a dealer in person. For almost anything else, you can shop the inventory at these marketplaces and find what you need to add an item with history to your home design.
Summary
Article Name
Find Antiques At These Amazing Online Marketplaces
Description
Collecting antiques has long been an international pastime. Hunting for just the right piece to finish a collection can be a real beast of a challenge. This article is intended to give the antique hunter a couple of new honeyholes, all but one online!
Author