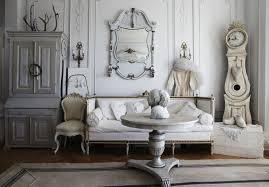 Shabby Chic is a decorating style that began in Great Britain. The end goal is to achieve an overall effect of informal elegance in a room. This fun and feminine style became popular in the 1980s and has been gaining strength since. It started as a rejection of expensive quality decor that was fashionable with the upper middle class.
Creating this relaxed style in your home can be fun and inexpensive. Everything in a room is recycled, up-cycled, and lived-in. Shop for items in your own house first. Browse Pinterest to find great ideas on how to turn objects you already own into masterpieces of this style. Visit flea markets, garage sales, and estate sales to find other inexpensive items. Due to the popularity of this style, plenty of home shops now carry furniture and accessories in this style. Use the following eight decor essentials to get started.
The Color White
Overall your room should be extremely light and bright. The classic wall color is plain white, but you can choose an ivory or off-white as well. Go one step further by adding texture to walls. Rough plastering, textured wallpaper (even available in lace patterns), or decorative wall trim and crown molding provide just the right amount of elegance.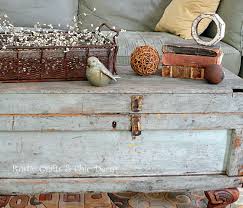 Painted and Distressed Wood Furniture
Well-used furniture is the quintessential shabby chic decor Embrace the imperfections, whether you use antiques that show their age or pieces that have been distressed. Keep them in light and pastel colors and finishes. Try to find smaller tables and stools with curvy lines to add a bit more pretty charm. Iron headboards are a good way to bring this style into a smaller bedroom. Paint smaller pieces in pastel colors to add an extra dimension to the room.
Floral Fabric
A well-styled room has a lot of fabric in it. A soft floral fabric is a must to create this look. Choose a few places to place this fabric such as curtains, throw pillows, bedding, upholstery, throws, throw rugs, or lamp shades. In the kitchen you can use it for a table runner, tea towels, or an apron. A floral design on an old quilt makes a wonderful addition in the bedroom or living room. Other patterns that fit this decor are paisley, toile, and damask, although pretty much any pattern can work in a pale pastel color.
Natural fabrics
Once you've decided how to incorporate floral fabric into your room, fill in the rest of your fabric needs with a light colored fabric in a natural fiber, such as worn linen. Slip covers for chairs and sofas give your room a relaxed and lived-in feel that is essential to this style. It is entirely appropriate to to stick with whites, other light neutrals, or soft pastels for all fabric in a room. There are a several retailers that sell new fabric that has been made to look worn, so you don't have to scour flea markets and antique shops.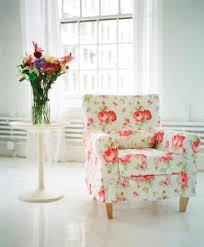 Metal Accessories
Add a few vintage inspired metal accessories to tables and shelves such as bird cages, baskets, lanterns, planters, or pitchers. Choose a few to paint in soft pastels to bring out some color in your space. Old metal buckets or trays also make great decorations.
Curvy Mirror
A curvy mirror is a must. Try an antique gold finish or a distressed white or pastel finish. You can also try substituting ornately designed pictures frames as wall decor Mirrors are a great way to add an airy, light feel to a room.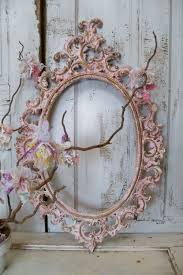 Dainty Chandelier
A chandelier is the epitome of feminine elegance. Vintage style chandeliers can be found in various sizes so it's easy to find a size that fits your room. A chandelier with flower accents is a perfect find. If you can't replace or add overhead lighting, a small chandelier tucked in a corner or over an occasional table is still a worthwhile addition even if the light does not work. Or shop for one that uses candles instead of electricity. The soft glow from this type of lighting will add a romantic feel.
Plants
With all those soft colors, some well placed greenery livens up any room. Accent shelves and tables with small houseplants, flowers, or a small and cute topiary.
Vintage Accessories
Finish accessorizing your space with vintage accessories. Pitchers, candlesticks, and vases are excellent accents and easy to find. Add some whimsy with garden statues of cute animals. Pinterest is a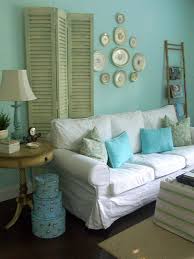 great resource to find examples of DIY projects for creating your own decorations out of everyday materials.
Summary
Article Name
Get the Shabby Chic Look With These 8 Decor Essentials
Description
Shabby chic is all about informal elegance and a lived-in home. Add a little of this relaxed style to yours with these essential decorating tips.
Author