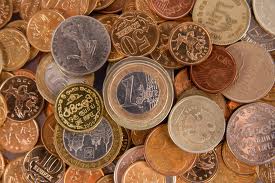 A good way to invest in gold and silver is to purchase valuable specie. Before you start, you should know how to distinguish between rounds and coins, know the different types of coinage, how to shop for what, and how to avoid being swindled.
Rounds and coinage may appear similar, but specie – being collectible – is worth more. Rounds have the company name or logo on them, as well as their weight and purity. Because each mint sizes its rounds differently, you can usually only stack rounds from the same mint. Valuable as legal tender, change has its face value, minted year, and purity stamped on it. Its dimensions differ according to its monetary worth.
Types of Coins
The three different types of coinage are uncirculated, proof, and junk. Uncirculated change is regular money, but no one has ever used it. Proof contains the same amount of gold and silver as uncirculated currency but has been struck twice in the mint. This gives the coin a special finish that makes it better quality, highly collectible, and extremely rare; this investment has a large premium. Dealers sell junk (coinage in fair condition) in bags with specified face values, and silver makes up 35-90% of each coin, making the specie more valuable as precious metal than as currency.
Making a Smart Investment
When you shop, you should, of course, examine different companies' prices in order to save effectively, but that is not the only rule. Always buy from governments, because those coins have collector value. Purchasing from private companies decreases that secondary value. Also, research the cost per ounce of gold or silver and how it compares to the collector value before buying anything. For instance, you may pay more than the bullion value for circulated U.S. change, but in some cases charge thousands of dollars above the melt value for money in good condition.
Additionally, watch the grading service, particularly when shopping online. Coin grading has three tiers. The first holds the Professional Coin Grading Service and the Numismatic Guaranty Corporation. The second contains the American Numismatic Association Certification Service and the Independent Coin Grading Service. The third tier claims all others.
Businesses in the first tier to follow conservative grading systems; each successive tier represents less conservative companies. So if a liberal grader assigns coinage a certain value, it means less than if a conservative grader had given it that same value. When a dealer claims its goods are extra valuable (8,000 dollars) and charges considerably less (400 dollars), regard the offer as too good to be true; even if the graded value is as advertised. Following these practices lets you obtain the most valuable specie for the least cost.
Some investments are better than others, naturally. Collectors and investors today favor American Eagles, Maple Leaves, Pandas, and especially Saint-Gaudens Double Eagles. These and others like them possess the solidity of gold bullion and the collectibility of age. Already rare, these specie can only grow rarer as time passes, and considering their potential, their premiums are currently quite minimal. The perfect opportunity to buy low and sell high.
The Importance Of The Dealer
Lastly, you should know what to look for in an honest dealer. Does the business have credentials? Do customers rate it well? If it has joined a guild, it has better chances of a good reputation. How stable is the company? Will it still exist in 5 years? Does it follow a fair code of ethics? You may wish to read the document to ascertain that you agree and can feel safe dealing with them. Still, not possessing such a code does not mean that the dealer automatically cheats.
However, it is important that a company provide their customers some recourse in case of a dispute. Some authorities advise purchasing only from dealers that store their goods at an independent, accredited depository. Never let the business continue to store your purchases, rather ship them to some place under your own control, such as your bank. If anything happened to the firm, your receipt would mean nothing. Doing all this prep-work saves you from potential losses and ensures a smart investment.
Summary
Article Name
How To Invest In Silver and Gold Through Valuable Coins
Description
This kind of investment provides many with greater peace of mind than does banking. Now you know how to distinguish between rounds and coinage, the different types of specie, how to shop and what to shop for, and how to avoid being swindled. With this information, you can make safe decisions and acquire a more solid value from your money than banking offers.
Author